We present control valve type Z1A-C for liquid media at pressure drops of 50…100 bar and Kvs 0.25…4.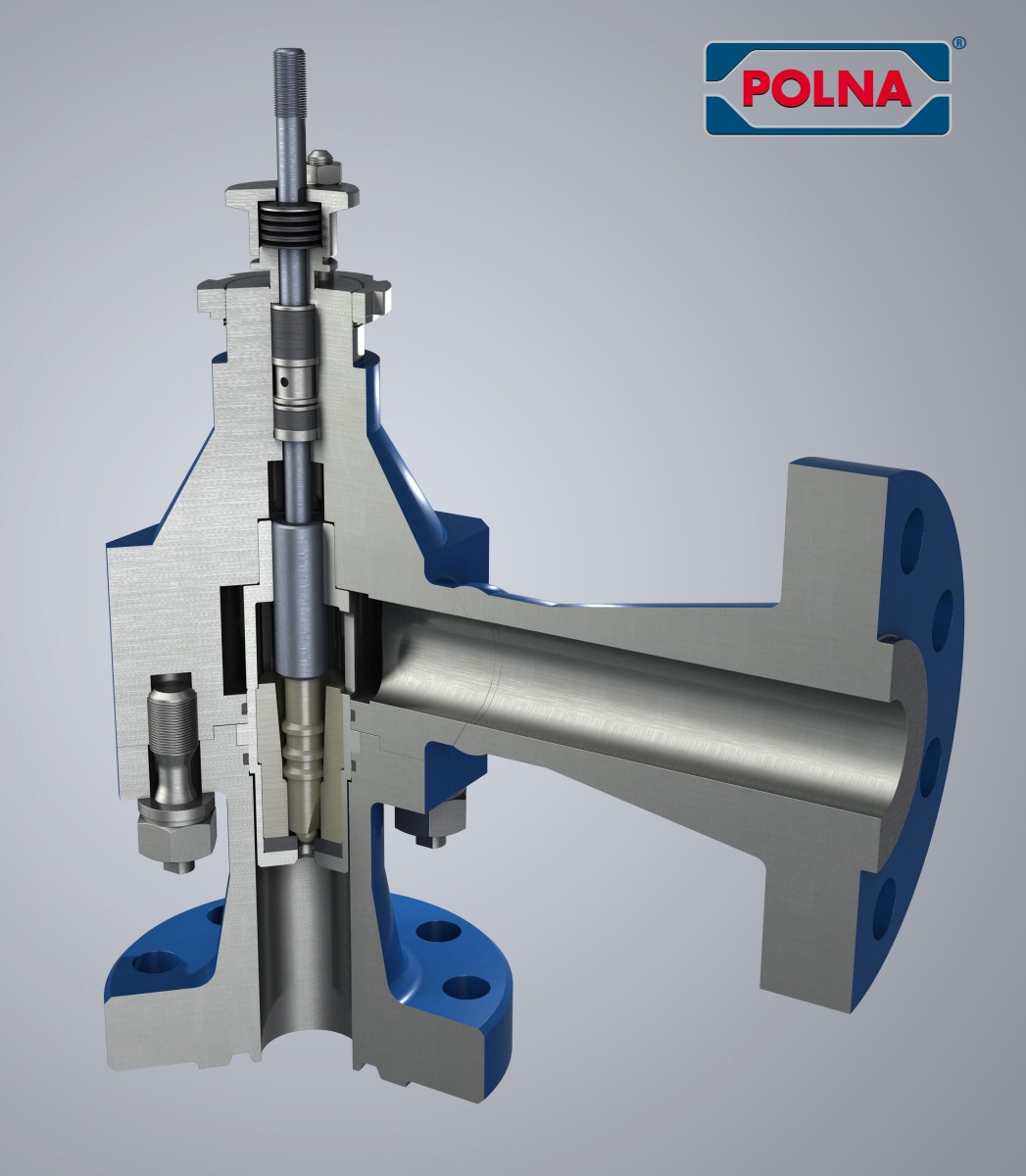 This valve type is an efficient and durable solution for gas engineering deposit fluid systems, where erosion from solids reduces the life of valve internal components.
High pressure drops and two-phase mixture also cause the possibility of cavitation. These hazards are effectively limited by the design of the valve.
The valve seat and plug are made of ceramic or solid stellite materials the mechanical performance of which assures high durability of the product.
The slotted control section of the plug with the 5 mm dead zone ensures the separation between the sealing components at the opening motion start, which protects the plug and seat from damage.
A multi-stage valve pressure drop division principle is applied to prevent cavitation.
The pressure reduction is proportional to the valve stroke thanks to the annular bosses on the plug which move inside of a tapered sleeve.
The valves are available in NACE and ATEX compliant versions.
The figure above shows the Z1A-C1 angle seat valve with connections: 1 13/16", CL 10000 RF/2", CL900 RF, Kvs 2.5, NACE, operated in the deposit fluid system at the Dębno Oil and Gas Mine.
The valve design can be adapted to the flow parameters required by the customer.
If you are interested, please do not hesitate to contact us.