The presented angle valve works in the Pątnów Power Plant on the water vapour installation with the temperature of 310ºC.
In order to maintain working parameters and meet the permissible volume standards, two silencing plates at the valve outlet and a perforated plug were used in the valve. The body of angular construction has welding connections of nominal diameter at the inlet of DN150 and at the outlet of DN250.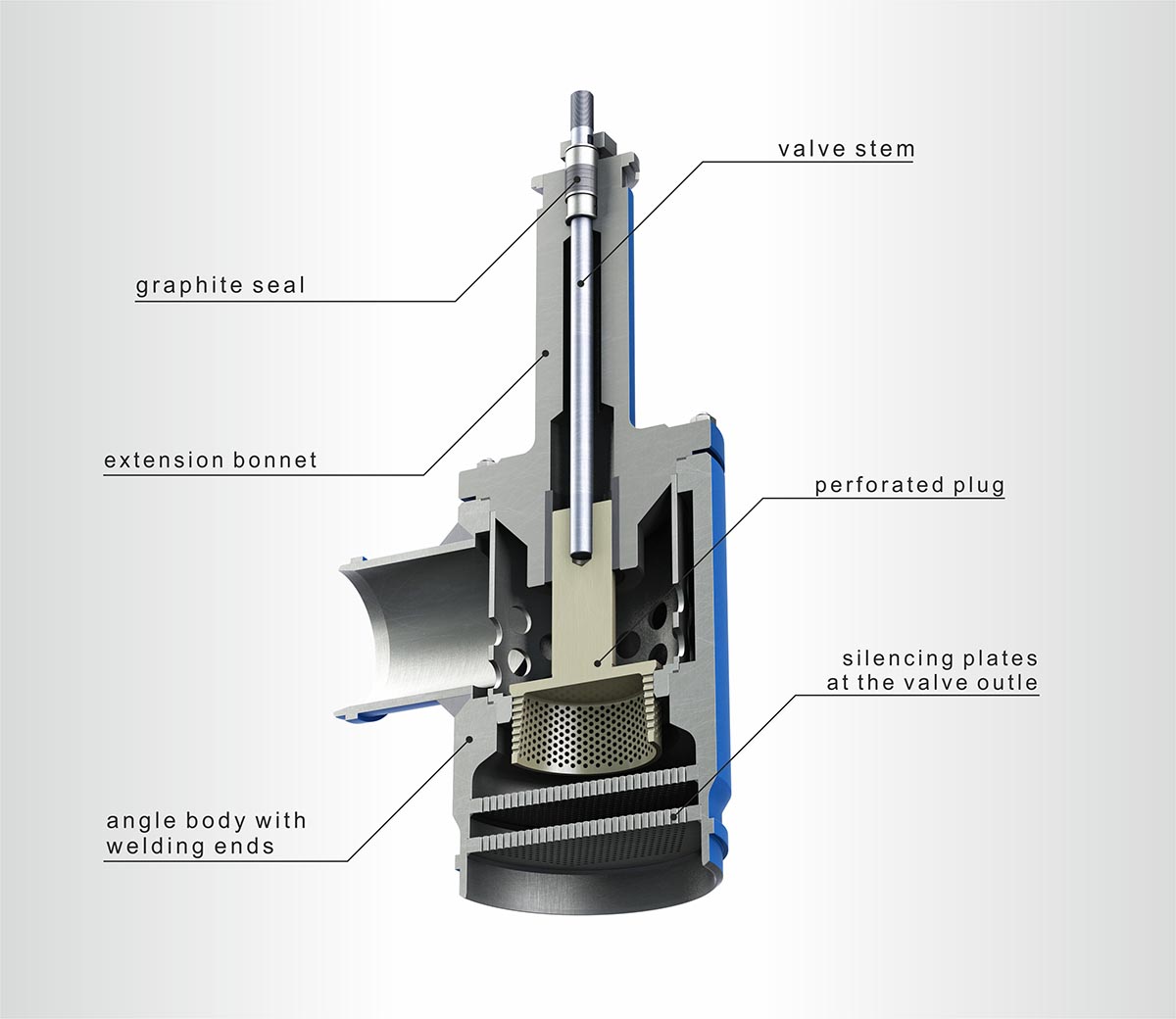 The elongated throttle allows the sensitive components of the electric actuator and the graphite sealing of the valve stem to be removed from the unfavourable conditions at the valve (high temperature).
The valve has an elevated V leakage class according to PN-EN 60534-4 and the flow coefficient is 320 Kvs with linear flow characteristics.
Please watch a short animation presenting the described construction: